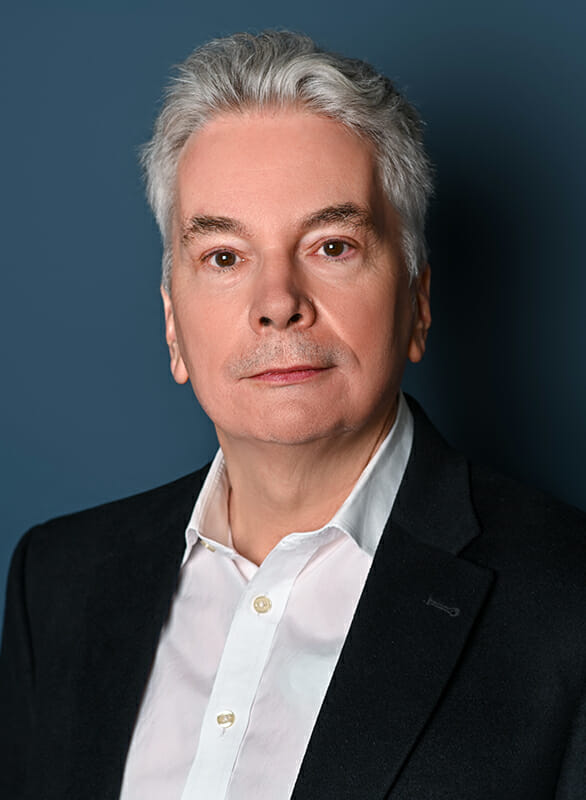 Steve founded MVM in 1997. Prior to setting up MVM, he was responsible for healthcare investments at Saunders, Karp & Megrue. He was also involved in founding several US biotechnology companies and was the first investor in and acting CEO of UpToDate, Inc.
Steve previously worked as an Investigator of the Howard Hughes Medical Institute at Yale and was an Associate Physician at Brigham and Women's Hospital. He has published extensively on the molecular genetics of human disease. Steve practiced medicine at the John Radcliffe, Churchill, Guys, St. Thomas's, and Hammersmith Hospitals and the Institute of Neurology, Queen Square before taking up research at Oxford University. He holds a BA in Natural Sciences from Cambridge and an DM from Oxford.
Steve is a member of the board of eZono AG, Vital Connect, Inc., and AccuVein, Inc. He was previously a director of Ambio, Inc., Beacon Endoscopic Ltd, BioVex Group, Inc., Cara Therapeutics, Inc., Cheetah Medical Inc., Clavis AS., Gendaq Ltd, Momenta Pharmaceuticals, Inc., Pulmagen Therapeutics Ltd., Sangamo Biosciences, Inc., UpToDate, Inc., Vascular Pathways, Inc., Xention Ltd., Patient Connect Ltd and Zipline Medical, Inc.